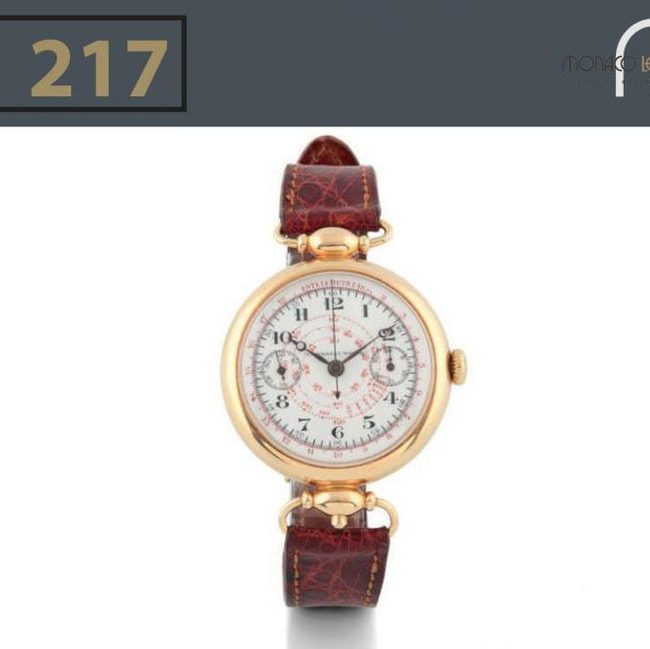 Estimate € 6,000 –⁠ 8,000
Lot Description

"Mono poussoir" n°487810 vers 1920
Rare et grand chronographe bracelet en or jaune.
Boitier rond. Anses mobiles. Cadran émail blanc avec deux compteurs, échelle télémétrique et tachymétrique. Mouvement mécanique à roue à colonne.
Cadran, boitier et mouvement signés.
Diam: 41mm Pbrut: 68,6g
Fine and rare 18k yellow gold chronograph wristwatch with white enamel dial.