Auction Details

Vente exceptionnelle de bijoux anciens et modernes, montres de collection et accessoires de luxe. En collaboration avec la maison de vente parisienne Gros et Delettrez ainsi que l'expert dans le domaine de l'horlogerie de collection, Monsieur Romain Réa.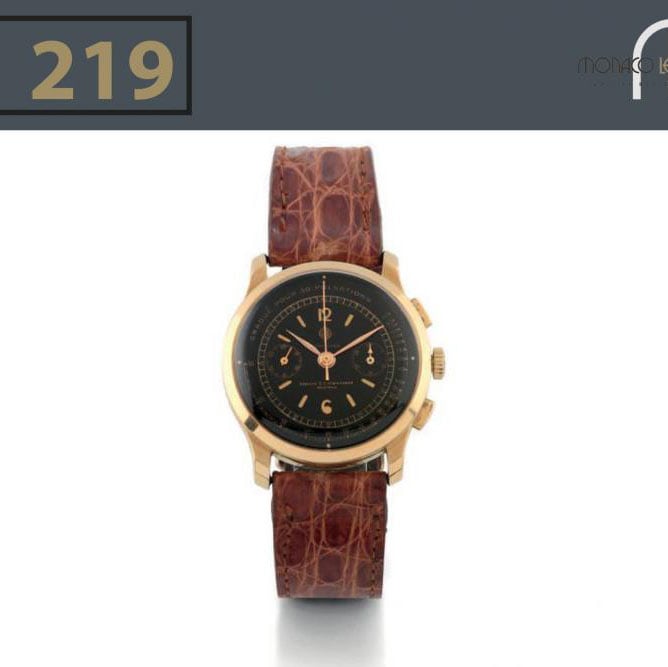 Lot Description

«13ZN» n° 6152297 vers 1940
Rare et beau chronographe bracelet en or.
Boîtier rond, poussoir rectangle. Rare cadran noir Sandwich avec deux compteurs, échelle pulsation. Aiguilles or. Mouvement mécanique avec fonction Flyback calibre 13ZN.
Cadran, boîtier et mouvement signés.
Diam.: 37 mm. Poids brut: 53,8 g. Vendue avec son certificat d'origine et d'authenticité et un écrin Longines d'origine.
Fine and rare 18k gold manual winding chrongraph wristwatch with certificate and box.