Auction Details

Vente exceptionnelle de bijoux anciens et modernes, montres de collection et accessoires de luxe. En collaboration avec la maison de vente parisienne Gros et Delettrez ainsi que l'expert dans le domaine de l'horlogerie de collection, Monsieur Romain Réa.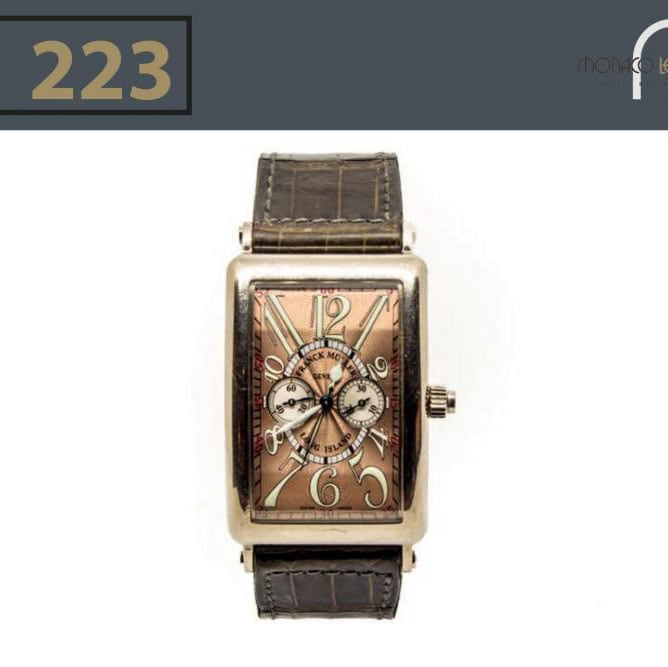 Lot Description

"Long Island Mono-poussoir" vers2000
Grand chronographe bracelet en or jaune. Boitier rectangle curvex, fond saphir.Cadran cuivre guilloché avec deux compteurs, chiffres arabes luminescents. Mouvement mécanique.
Cadran, boitier et mouvement signés.
Dim: 33x45mm Avec son écrin
Fine and large 18k yellow gold rectangular curved chronograph wristwatch. With box.