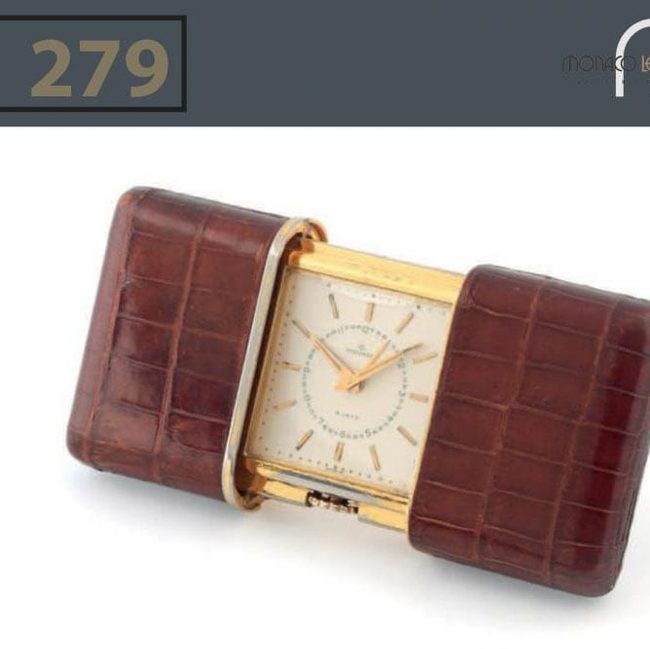 Estimate € 1,000 –⁠ 1,500
Lot Description

"Ermeto Eight Days" vers 1940
Rare pendulette réveil de bureau en métal doré.
Cadran crème avec index bâtons appliqués or, indication du réveil par aiguille droite.
Mouvement mécanique huit jours.
Cadran signé. Dim: 10cm
Fine and rare gold metal 8 days manual winding desk clock with alarm.