Auction Details

Vente exceptionnelle de bijoux anciens et modernes, montres de collection et accessoires de luxe. En collaboration avec la maison de vente parisienne Gros et Delettrez ainsi que l'expert dans le domaine de l'horlogerie de collection, Monsieur Romain Réa.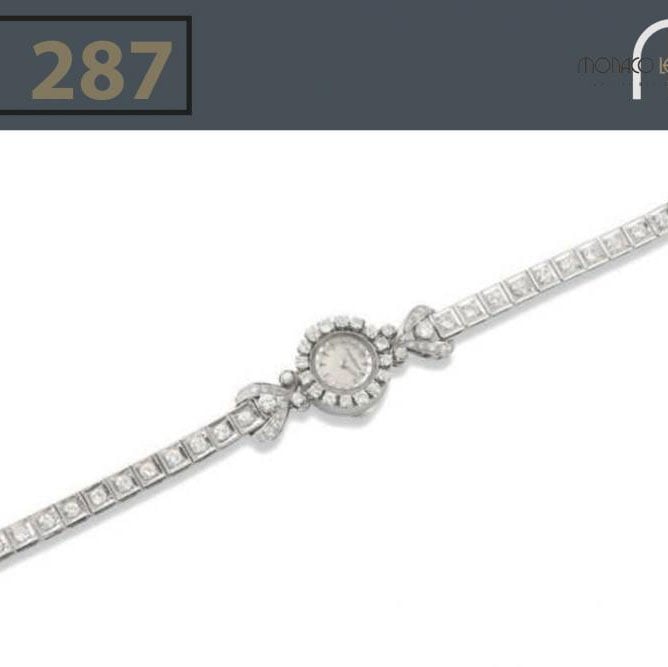 Lot Description

Rare montre bracelet de dame en platine. Boitier rond. Lunette sertie de diamants. Anses stylisées entièrement serties de brillants. Cadran argent avec index bâtons appliqués. Bracelet articulé en platine serti de 27 diamants.
Cadran, boitier et mouvement signés.
Diam: 17mm
Pbrut: 31,8g
Fine and rare ladies platinum and diamond set manual winding wristwatch with platinum and diamond set bracelet.