Auction Details

Monaco Legend Auctions en collaboration avec le leader historique de l'horlogerie de collection Antiquorum et la prestigieuse étude Parisienne Gros-Delettrez, organisent ensemble une vente exceptionnelle.

Session I
Wednesday 19 July at 5 p.m. – lots 1 to 276E
Session II
Thursday 20 July 5:00 p.m. – lots 277 to 501
Session III
Friday 21 July at 5:00 p.m. – lots 502 to 788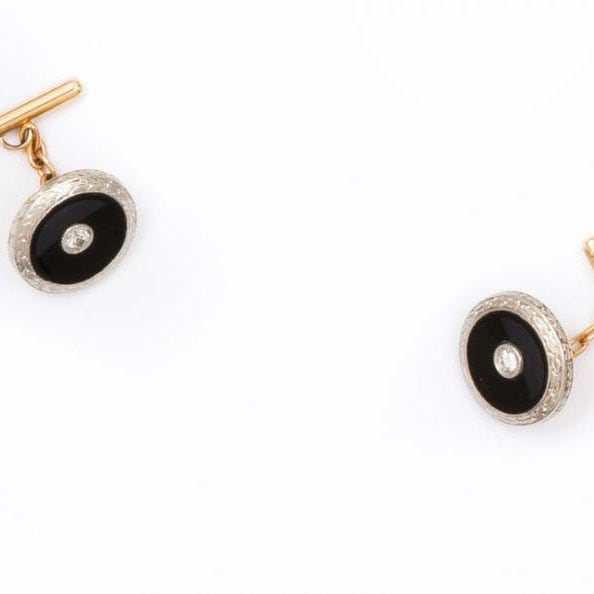 Lot Description

Paire de boutons de manchette en or jaune et or gris orné d'onyx et d'un diamant taillés en brillant.
A yellow and white gold pair of cuf inks
P. 6 g.