Auction Details

Monaco Legend Auctions en collaboration avec le leader historique de l'horlogerie de collection Antiquorum et la prestigieuse étude Parisienne Gros-Delettrez, organisent ensemble une vente exceptionnelle.

Session I
Wednesday 19 July at 5 p.m. – lots 1 to 276E
Session II
Thursday 20 July 5:00 p.m. – lots 277 to 501
Session III
Friday 21 July at 5:00 p.m. – lots 502 to 788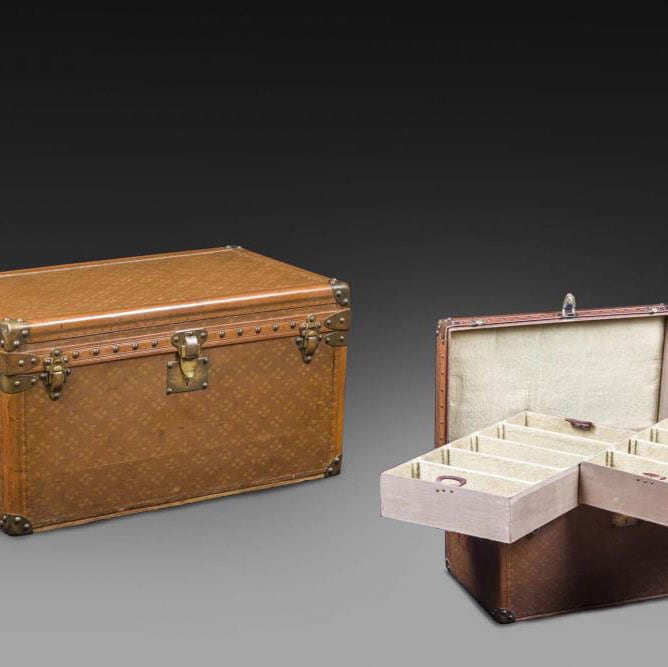 Lot Description

Ravissante malle à chaussures AUX ETATS UNIS en état d origine avec sa toile monogammée, ses coins bordures et fermetures en laiton ainsi que ses poignées. Deux étages de cinq compartiments sur chassis d origine et un étage inférieur disponible. Tissu intérieur d origine. Très bel état de conservation dimension extérieure 66 x 38 x 36 cm dimension compartiment 32,5 x 12 x 10 cm Etat d'usage
Very pretty shoes trunk, brass lock and hasp, monogram maker canvas and borders, leather handles ; inside 10 compartments in two trays for shoes and two more under, every parts original.