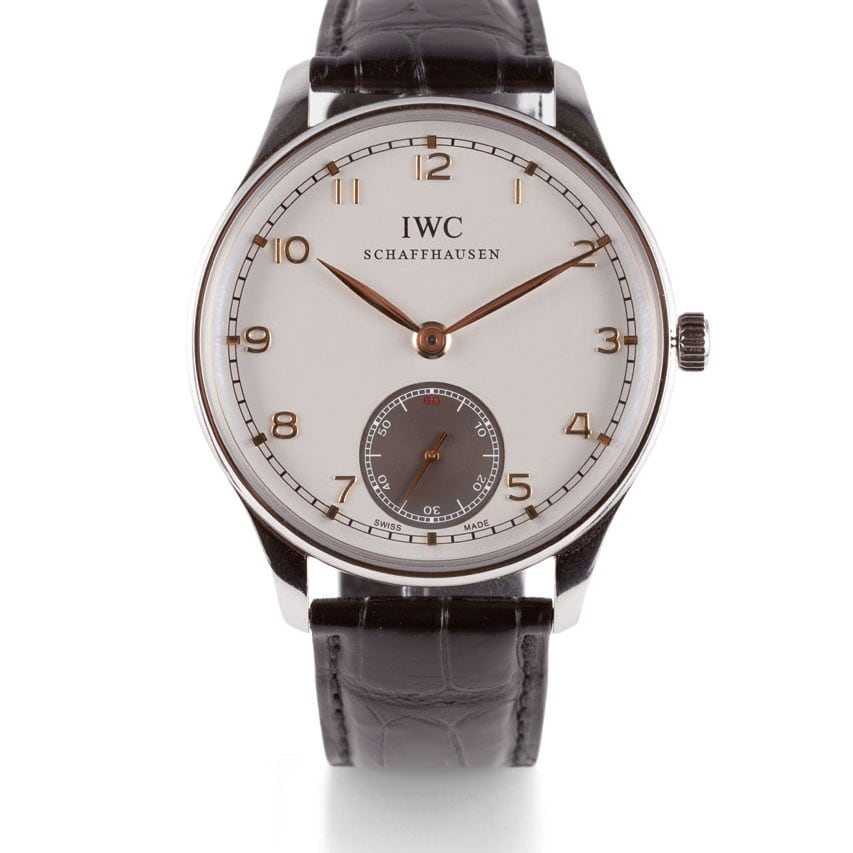 Lot Description

IWC ''Portuguese'', made in 2000's. Fine and rare,over size, stainless steel wristwatch with a stainless steel IWC buckle.
Tres belle montre bracelet en acier. Boitier rond. Cadran blanc, chiffres Arabe Jaune et aiguilles en or, indication des secondes dans un compteur a 6hde couleur noir,chiffres en Arabe blanc sauf pour le chiffre 60 en rouge. Mouvement mecanique.
BracAelet en cuir avec boucle ardillon en aciersignée IWC. Boite,cadran et mouvement signés.