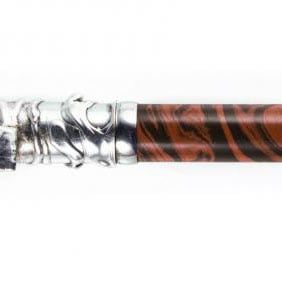 Estimate € 300 –⁠ 500
Lot Description

Fountain pen in steel, grip made of resin resembling wood and cap in silvered bronze made using the "cire perdue" technique. Made for the "Nouvelle Republique" newspaper in celebration of the millenium. With certificate.

Le NR. Stylo plume en acier, manche en résine imitation bois et capuchon en bronze argenté, réalisé selon la technique de la cire perdue. Réalisé pour le journal «la nouvelle République» pour le passage à l'an 2000. Avec certificat.