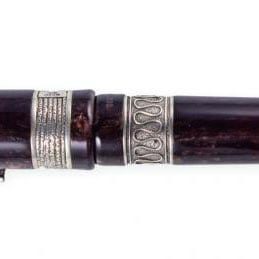 Estimate € 150 –⁠ 250
Lot Description

Box set comprising of an 18k gold fountain pen from the Aborigines collection. Numbered 0039/1857. Accompanied by its ink well. 2008 pieces limited edition.

Coffret comprenant un stylo plume en or 18cts de la collection Arborigène. Numéroté 0039/1857. Accompagné de son encrier. Edition limitée de 2008.