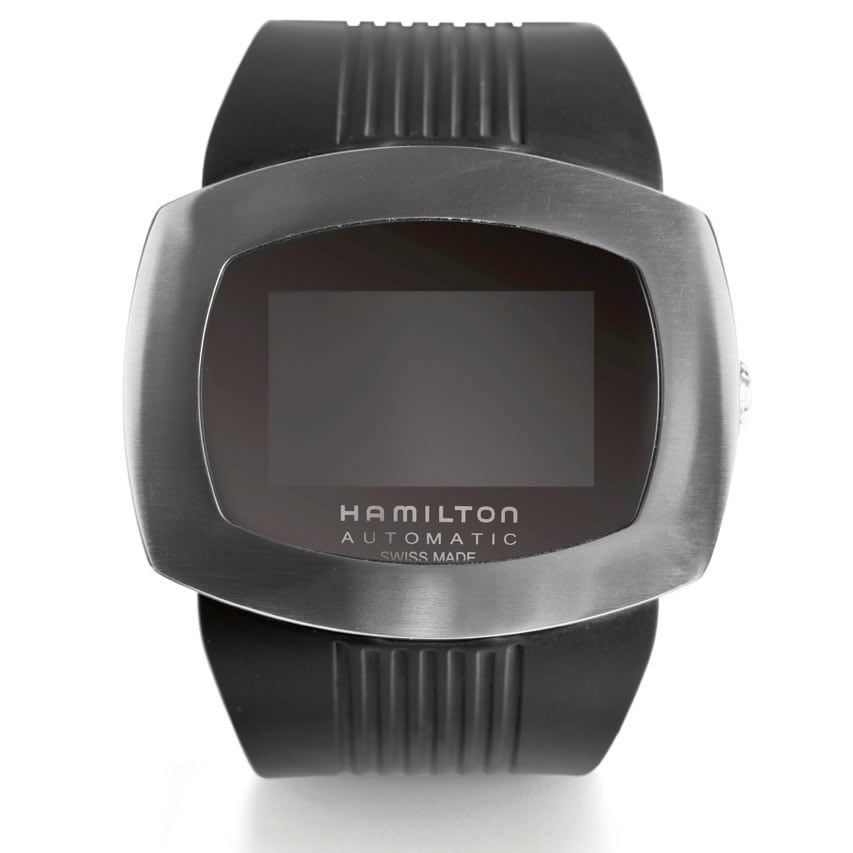 Lot Description

Hamilton Pulsomatic, ref. H525150. Made circa 2011
Fine stainless steel, rectangular, self winding wristwatch with digital hours and minutes. With box and papers.
Etonnante montre bracelet en acier. Boîtier rectangle. Cadran noir avec affichage des heures et minutes digitale. Mouvement automatique. Bracelet caoutchouc avec boucle ardillon en acier. Cadran, boîtier et mouvement signés. Dimensions : 48 x 38 mm.