Auction Details

Session 1
Lot 1 to 220

Session 2
Lot 221 to 436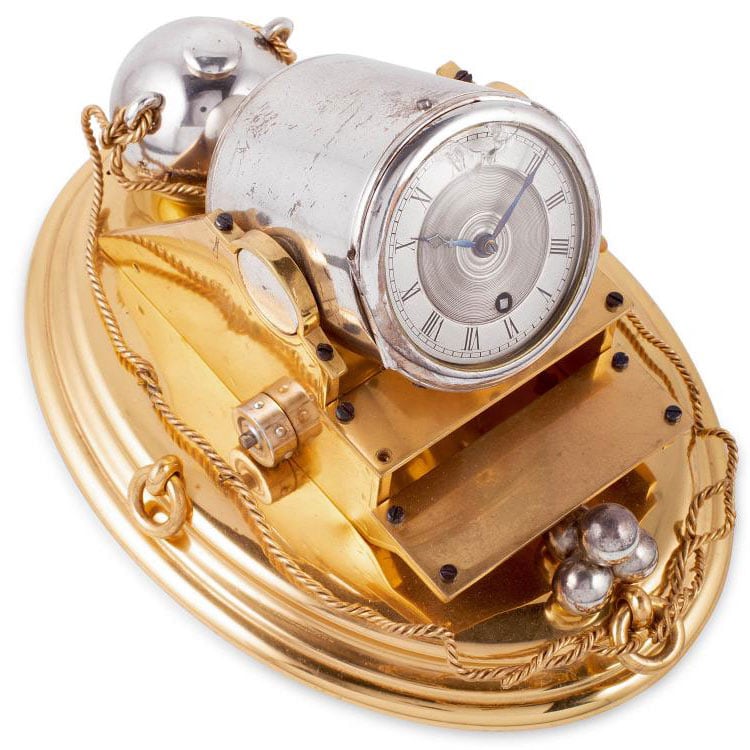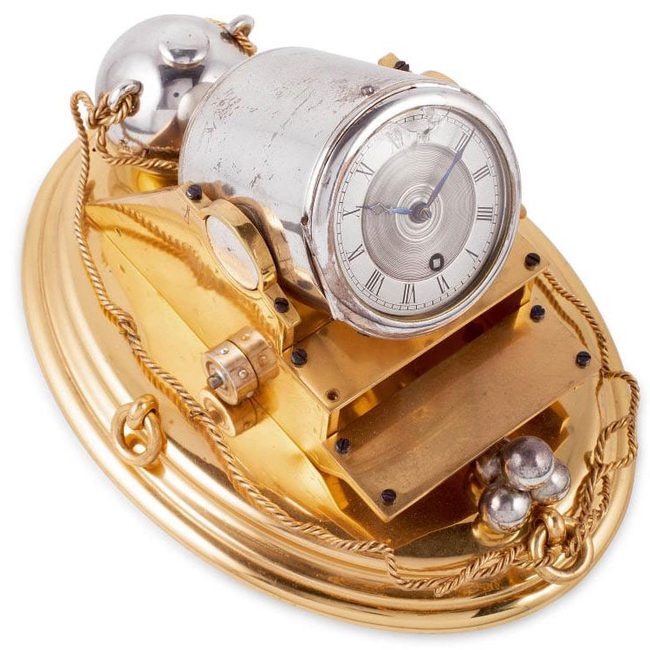 Lot Description

Brand : Unsigned
Year : 1950
Dimensions : 19 x 13 x 14 cm

Fine and interesting gilt brass and chromed metal manual winding cannon boat desk clock. Signed dial, case and movement.

Amusante pendulette de bureau en laiton doré et métal chromé formant un canon de bateau avec les boulets. Cadran argent guilloché avec chiffres romains peints. Aiguilles en acier bleui. Mouvement mécanique.