Auction Details

Session 1
Lot 1 to 220

Session 2
Lot 221 to 436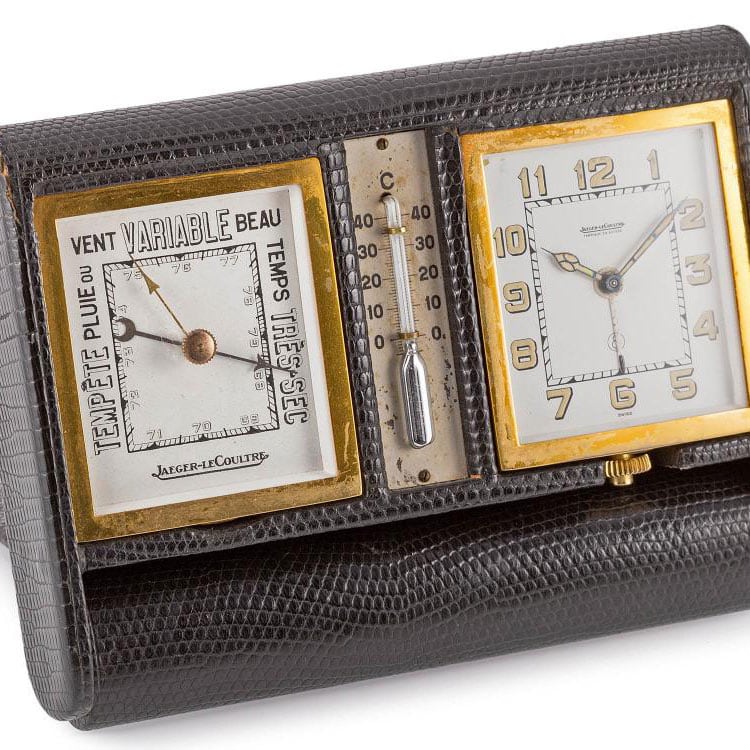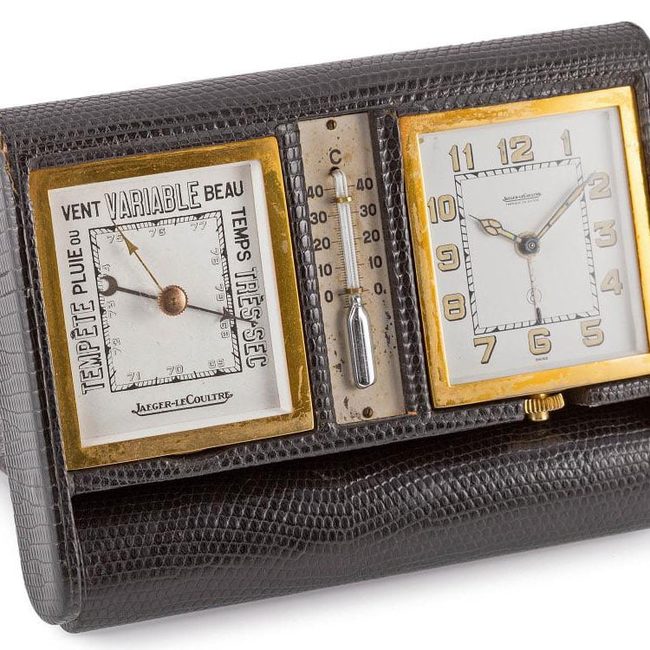 Lot Description

Brand : Jaeger-Lecoultre
Model : Ados Barometer, Thermometer
Year : 1940
Dimensions : 14,5 x 10 x 3 cm

Fine and rare, gilt brass and leather 8 days manual winding desk clock with barometer and thermometer.
Signed case, dial and movement.

Rare et belle pendulette de bureau en laiton doré gainée de lézard incorporant un baromètre et un thermomètre. Cadran crème. Mouvement mécanique 8 jours.