Auction Details

Session 1
Lot 1 to 220

Session 2
Lot 221 to 436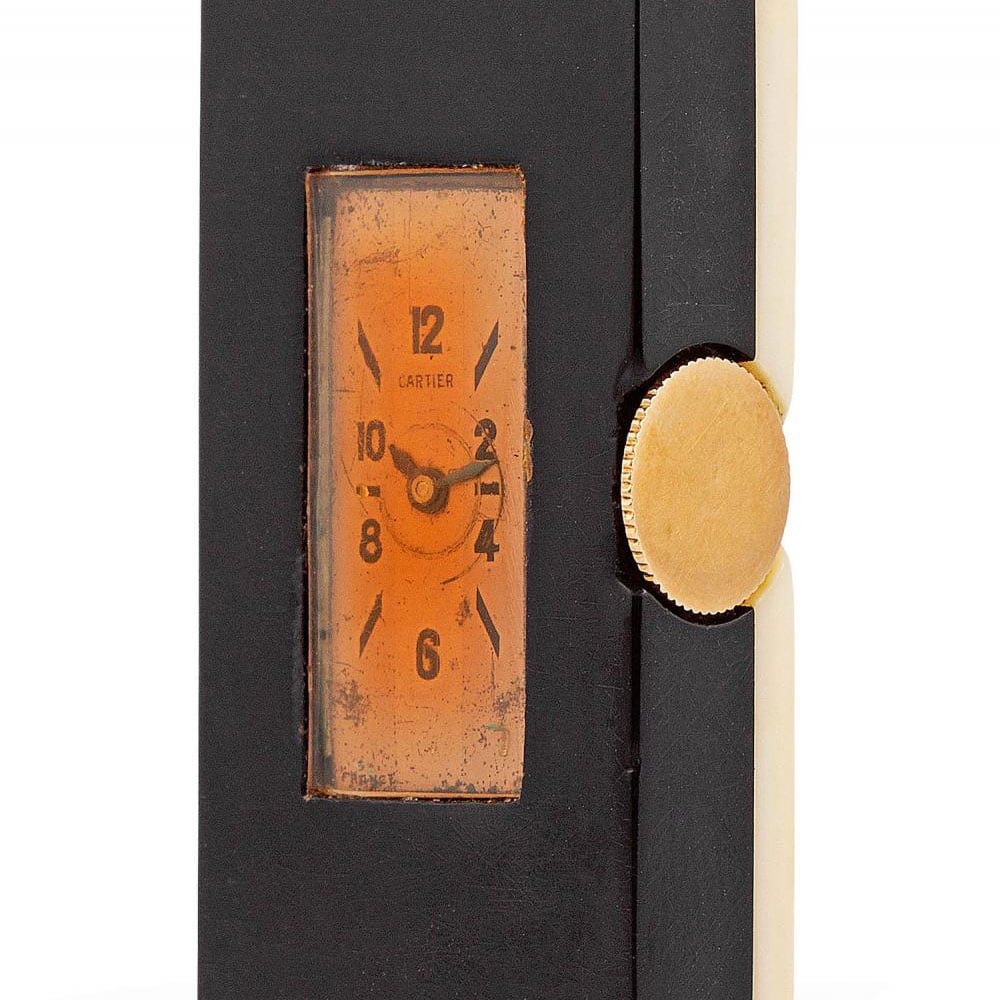 Lot Description

Brand : Cartier
Model : Domino
Year : circa 1930
Caliber : 7"
Dimensions : 21X42 mm
Accessories : red leather clutch bag

Fine and unusual, black hard stone and ivory composition purse watch in the form of a domino. Mechanical movement. Signed dial.

Jolie et rare montre de sac en pierre dure noir et ivoire en forme de domino. Mouvement mécanique.