Auction Details

Session 1
Lot 1 to 220

Session 2
Lot 221 to 436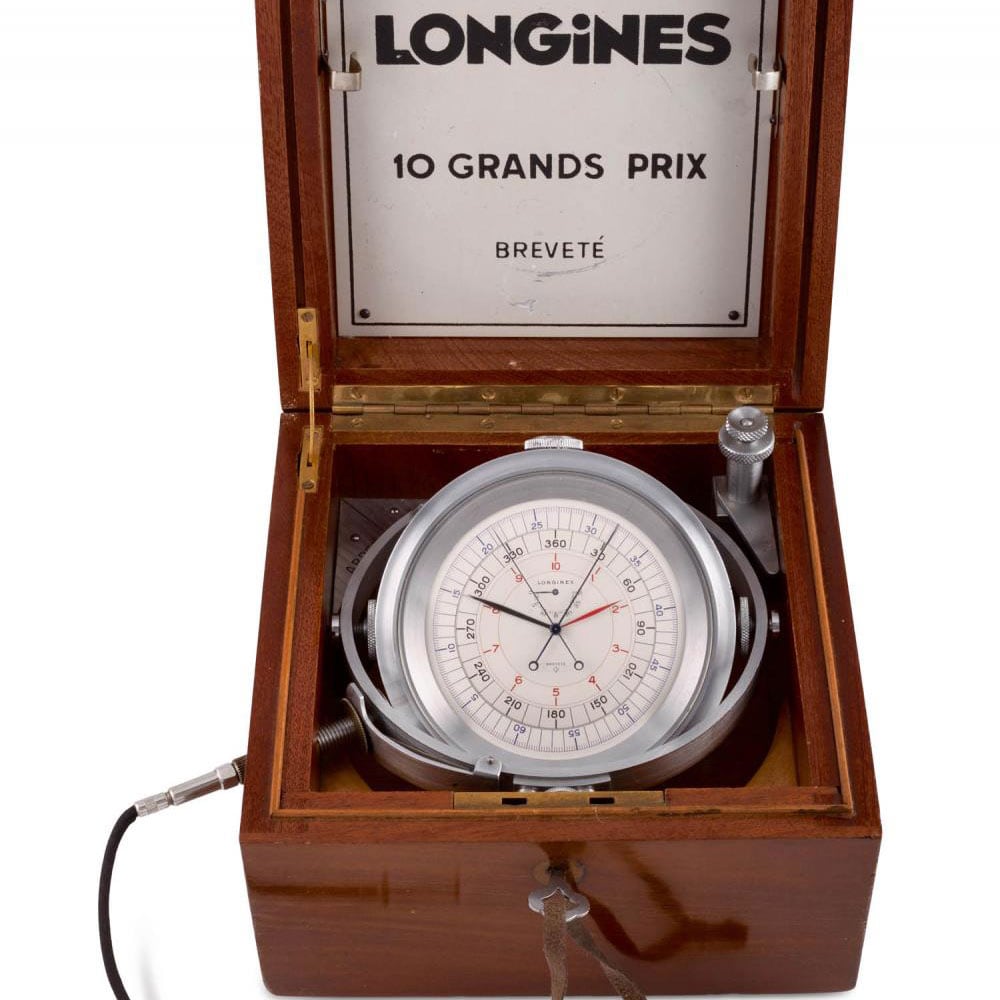 Lot Description

Brand : Longines
Model : Sidérographe
Movement N. : 5789285
Year : 21 Mai 1943
Case number : 5676429
Caliber : 2129
Dimensions : 34 mm
Accessories : Certificat d'origine et d'authenticité

Fine aluminium manual winding split second marine chronograph with center seconds, double split second recorder and power reserve indication. Signed case, dial and movement.
The siderograph was created to facilitate the calculations of sailors or airmen by giving directly Greenwich Mean Time in degrees. The dial is not divided into 24 hours but 360 degrees.

Très rare et beau chronographe rattrapante de marine en aluminium dans son écrin en bois. Cadran deux tons gris et argent avec indication de la réserve de marche à midi. Double lunette tournante graduée.
Le sidérographe a été créé pour faciliter les calculs des marins ou aviateurs en donnant directement l'heure de Greenwich exprimée en degrés. Le cadran n'est donc pas divisé en 24 heures, mais en 360 degrés.