Auction Details

Session 1
Lot 1 to 220

Session 2
Lot 221 to 436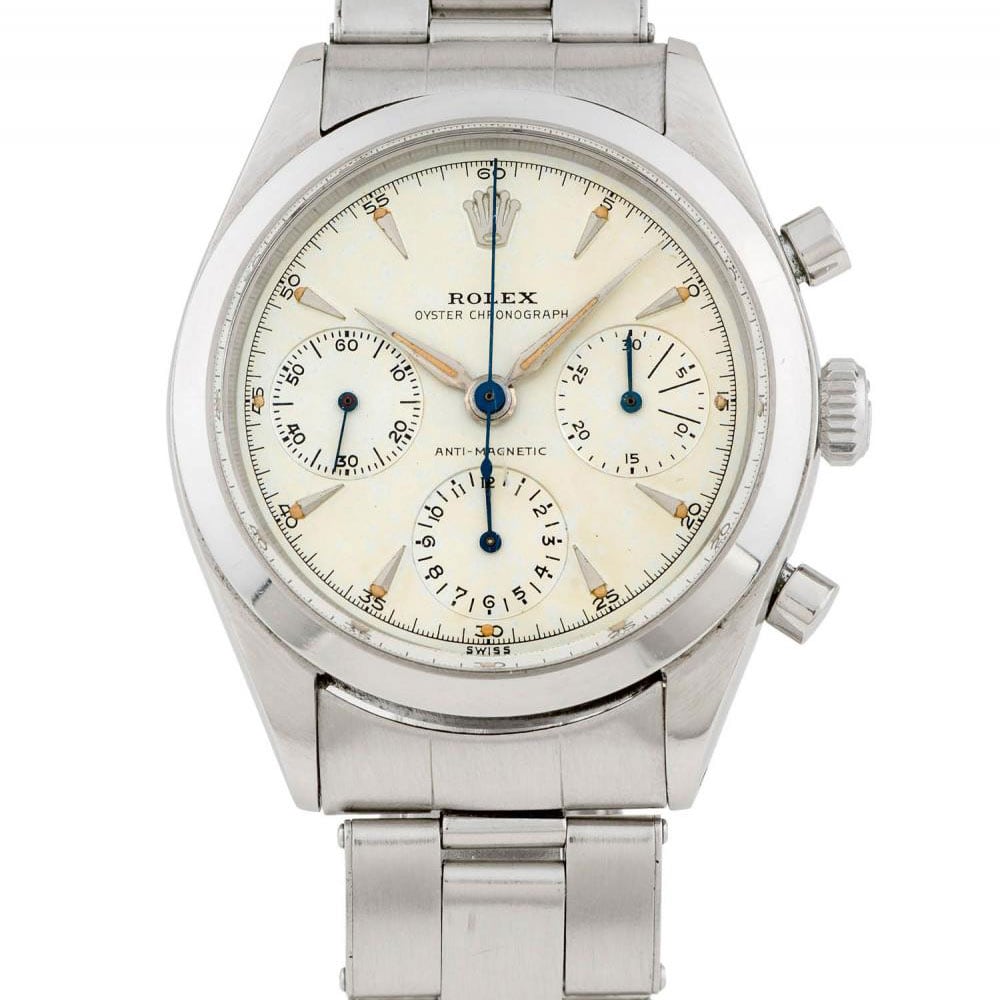 Lot Description

Brand : Rolex
Model : Pre-Daytona
Reference N. : 6238
Year : 1962
Case number : N.866458
Caliber : 72 B
Bracelet : Rolex stainless steel bracelet
Dimensions : 36 mm

Very Fine and Very rare stainless steel, manual winding chronograph. Signed case, dial and movement.
This unusual configuration makes it very rare. Still equipped with the caliber 72B, as found on REFERENCE 6234, it is commnly known that some of the earlier 6238, still had the characteristics of the earlier references as ROLEX was probably finishing up their remaining stock of parts. This watch is the ultimate trophy watch for all Pré-Daytona or antimagnetic collectors.

Très belle et rare montre-bracelet en acier, mouvement mécanique avec chronographe.
Cette configuration de cadran rend cette montre très rare, toujours équipée du calibre 72B comme sa grande sœur le réf 6234, elle est communément surnommée pré-Daytona par les collectionneurs et comporte parfois des parties de l'ancienne référence comme ici ce superbe cadran patiné. Une pièce rare à ne surtout pas manquer.