Auction Details

Session 1
Lot 1 to 220

Session 2
Lot 221 to 436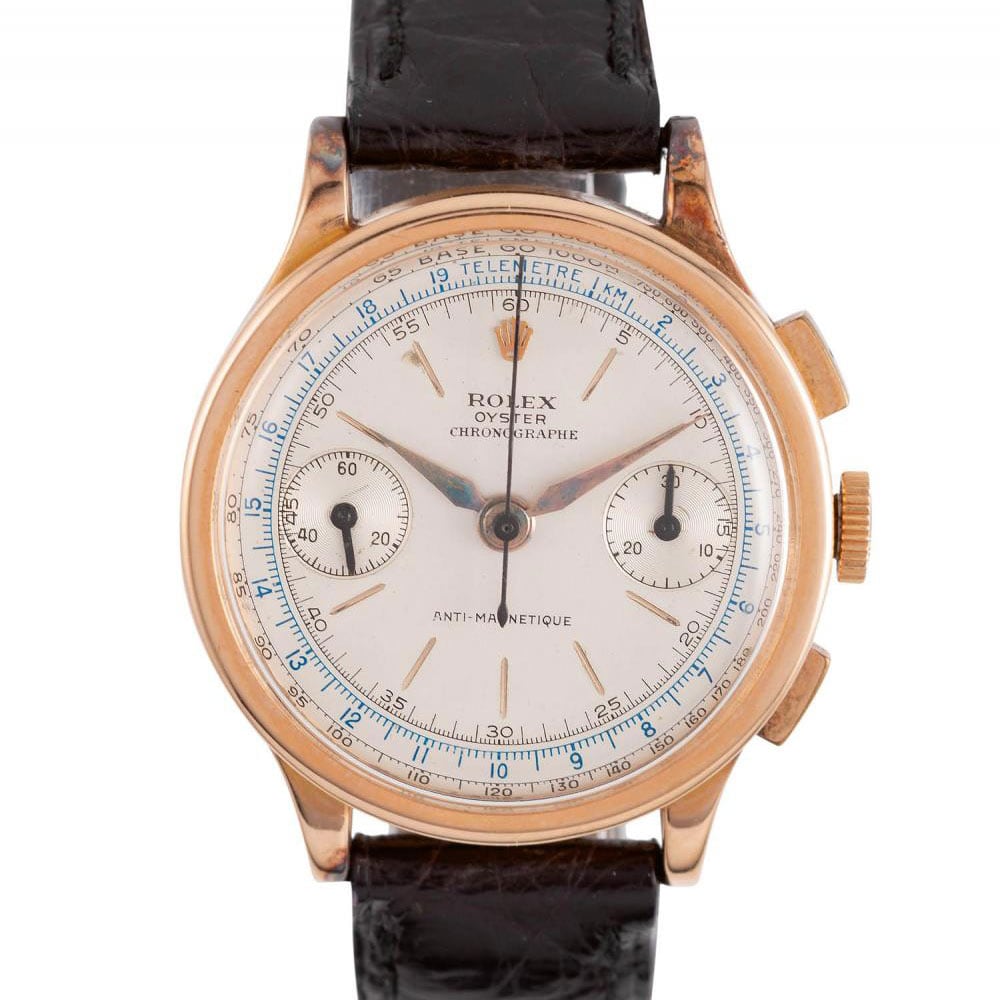 Lot Description

Brand : Rolex
Model : Chronograph
Year : 1930's
Caliber : 14 1/2"
Bracelet : Leather with gold plated Rolex buckle
Dimensions : 32 mm

Fine 18k pink gold manual winding chronograph wristwatch with silver later Oyster dial and 2 registers. Signed dial, case and movement.

Chronographe bracelet en or rose 18k. Boîtier rond. Poussoirs rectangles. Cadran postérieur Oyster argenté avec 2 compteurs. Totalisateur 30 min à 3 heures et petite trotteuse à 9 heures. Échelle tachymétrique et télémétrique. Mouvement mécanique à roue à colonnes.