Auction Details

Session 1
Lot 1 to 220

Session 2
Lot 221 to 436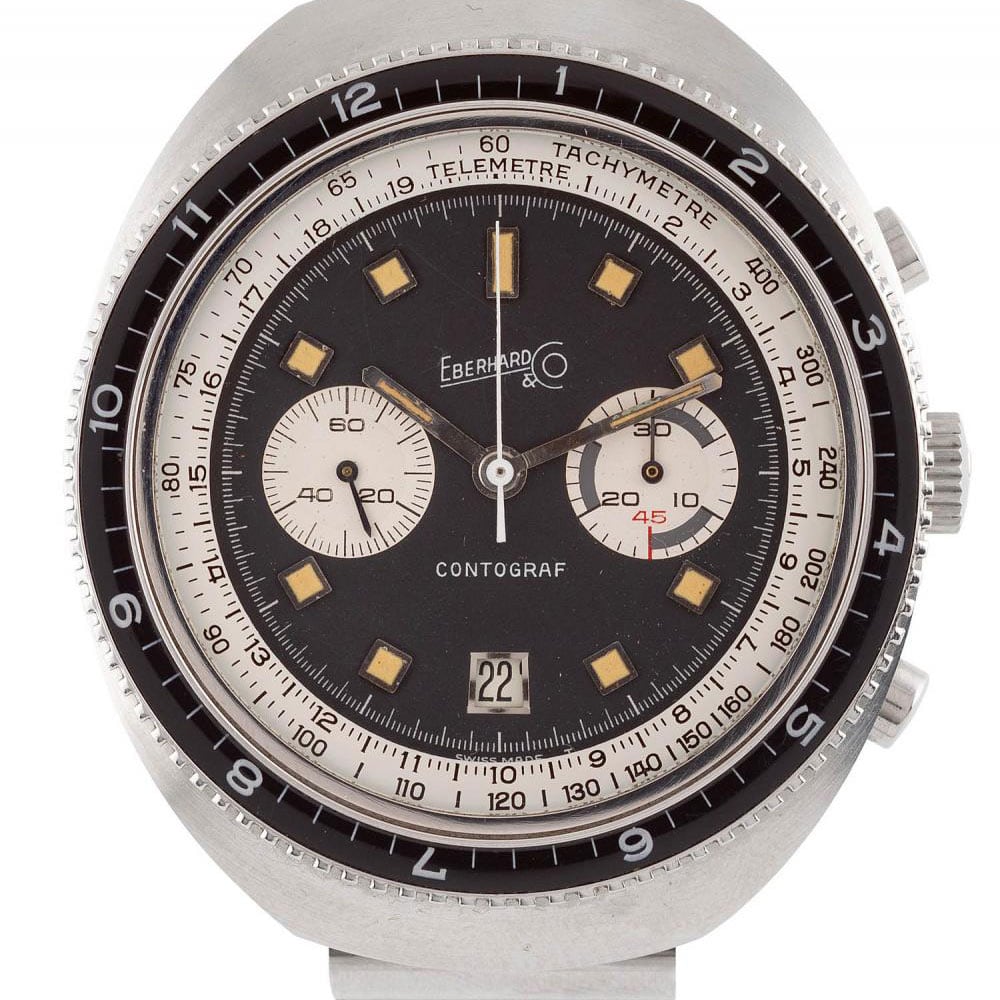 Lot Description

Brand : Eberhard & Co
Model : Contograf
Reference N. : 1.31504-39
Year : Circa 1970
Caliber : 325
Bracelet : Eberhard stainless steel bracelet
Dimensions : 43X46 mm

Fine, stainless steel, water-resistant, wristwatch with rotating timing scale, chronograph with minute counter, date and a stainless steel bracelet with deployant clasp. Signed case, dial and movement.

Jolie montre-bracelet étanche en acier avec lunette tournante, dateur et chronographe avec compteur des minutes.