Auction Details

Session 1
Lot 1 to 220

Session 2
Lot 221 to 436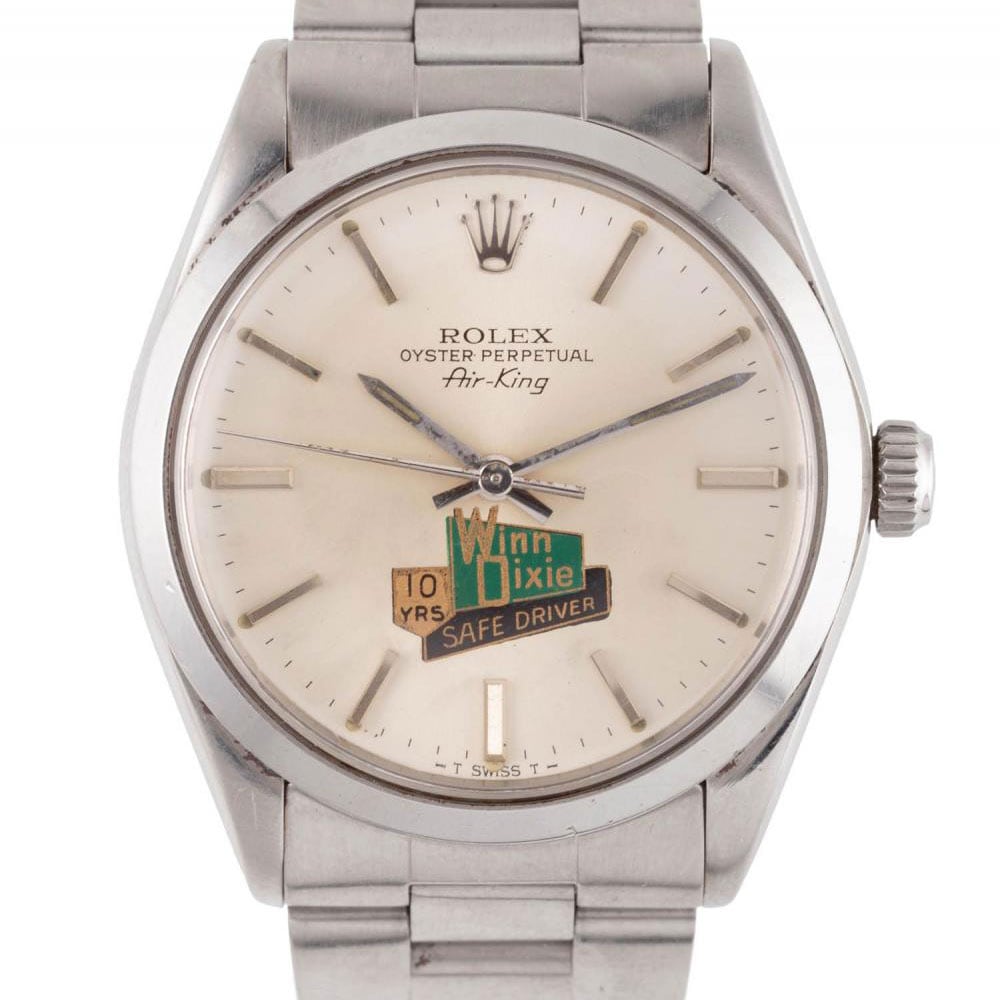 Lot Description

Brand : Rolex
Model : Airking
Reference N. : 5500
Year : 1981
Case number : 6682597
Caliber : 1520
Bracelet : Rolex Oyster stainless steel with deployant clasp
Dimensions : 34 mm

Fine stainless steel self-winding wristwatch with silver dial and Winn Dixie logo. Signed case, dial and movement.

Montre-bracelet en acier. Boîtier rond. Couronne et fond vissés. Cadran argent avec index bâton appliqués. Trotteuse centrale. Mouvement automatique.

NOTE: 
Winn Dixie is one of the large Supermarket chains in the U.S. Originally founded in 1914, the chain has existed under its current name since 1955. With a revenue of about 7.5 billion in 1997, Winn Dixie has 521 stores in Florida, Alabama, Louisiana, Georgia, and Mississippi. These Air-King watches were given to their truckers in recognition of 10 years of safe driving.