Auction Details

Session 1
Lot 1 to 220

Session 2
Lot 221 to 436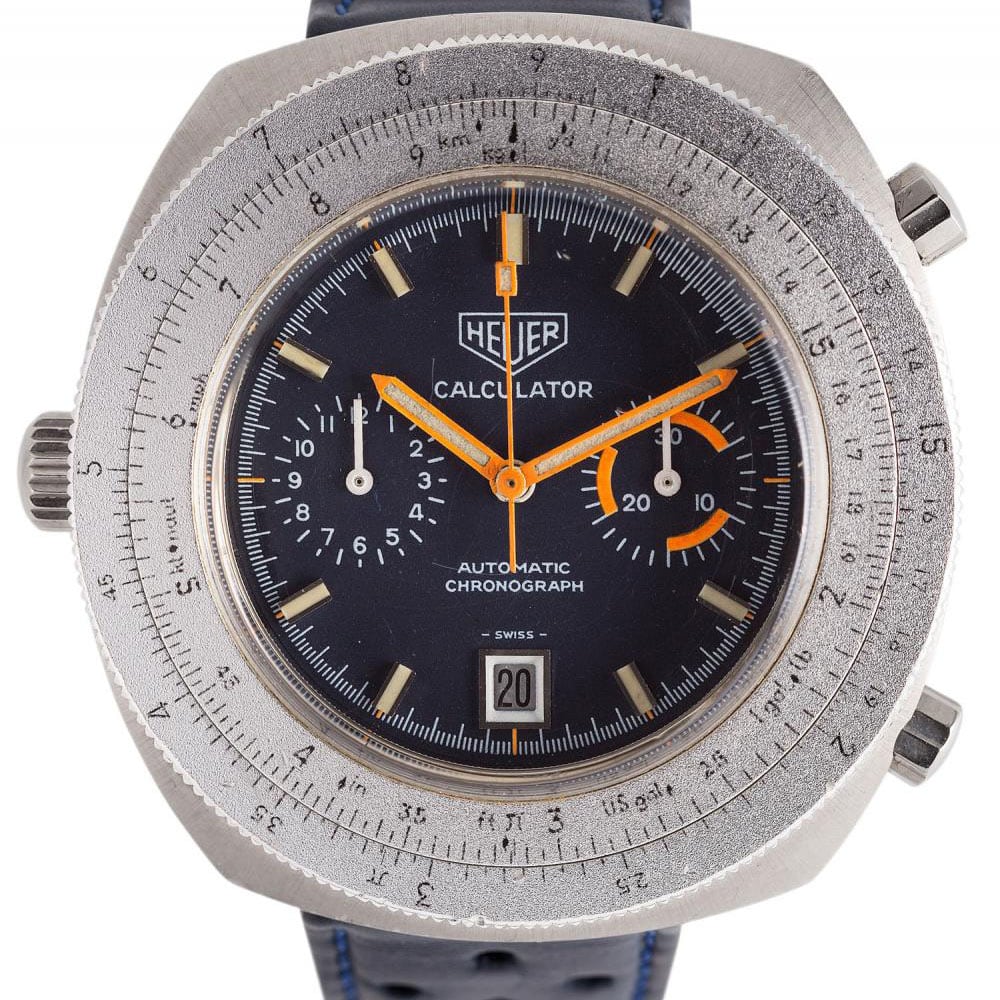 Lot Description

Brand Heuer
Model Calculator
Reference N. 110 633
Year Circa 1975
Case number 305371
Caliber 12
Bracelet Leather strap with stainless steel Heuer Buckle
Dimensions 45 x 47 mm

Fine and rare, self-winding, stainless steel wristwatch with chronograph and date.
Signed Dial, Case and Movement.

Grand chronographe bracelet de pilote en acier. Boîtier rond. Double lunette avec règle à calcul. Cadran bleu nuit avec deux compteurs, dateur par guichet à 6 heures. Aiguilles orange luminescentes. Mouvement automatique à micro rotor calibre 12. Bracelet cuir avec boucle ardillon en acier signée. Cadran, boîtier et mouvement signés.