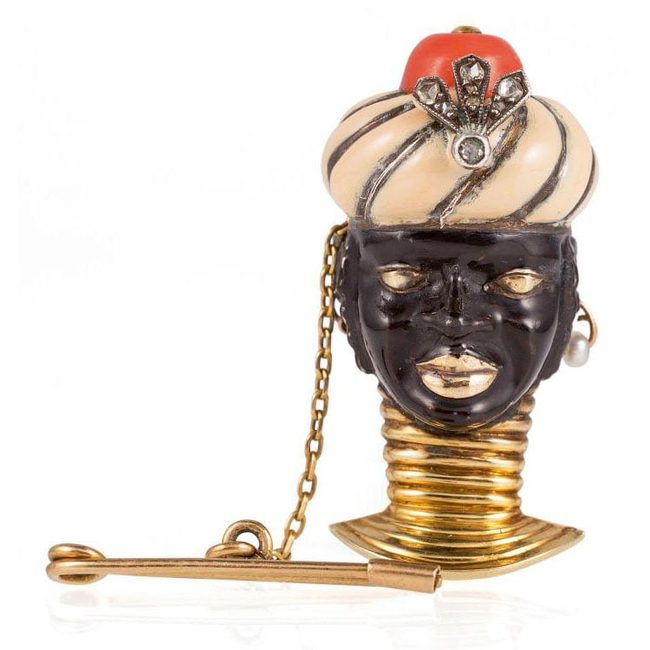 71.
CARTIER Paris
Yellow gold-coral enamel rose diamond, blackamoor pin, circa 1935
Estimate € 8,500 –⁠ 15,000
Lot Description

The face applied a black enamel, the ears accented with articulated pearls earrings, the head supporting a turban applied with a rose color enamel highlighted by rose-cut diamonds surmounted by a coral topknot. Signed and numbered. Cartier fitted box. Dimensions : 3,3 cm.

Broche clip « Blackamoor » en or jaune, à décor émaillé ornée de diamants taillés en rose, corail et perles. Signé et numéroté. Avec écrin Cartier. Travail des années 1935.