Auction Details

Include Rare Watches, Magnificent Jewels & Objets de Vertu.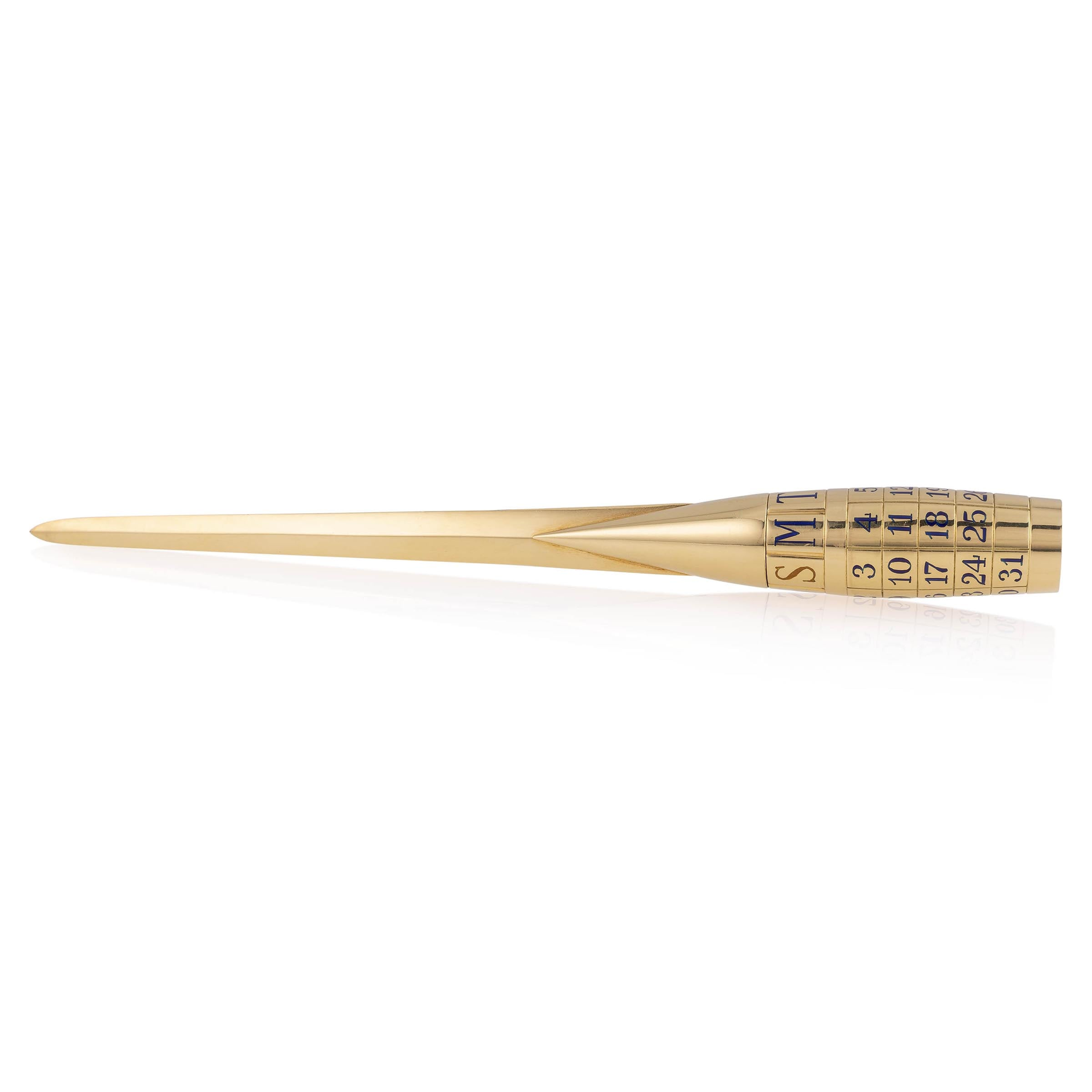 Lot Description

In yellow gold, the handle of cylindrical shape highlighted with a perpetual calendar, the numerals and letter decorated in blue and yellow enamel. Signed Cartier, numbered 3354 and graved " Italy SMS 8-17-67". Length: 21.5 cm. Weight: 173 g.
€ 10.000 - 15.000

Coupe papier en or jaune, le manche cylindrique orné d'un calendrier perpétuel composé de chiffres et de lettres réglables en email bleu et rouge. Signé Cartier, numéroté 3354 et gravé "Italy SMS 8-17-67". Long : 21,5 cm. Poids brut : 173 g.