Auction Details

Monaco Legend Auctions en collaboration avec le leader historique de l'horlogerie de collection Antiquorum et la prestigieuse étude Parisienne Gros-Delettrez, organisent ensemble une vente exceptionnelle.

Session I
Wednesday 19 July at 5 p.m. – lots 1 to 276E
Session II
Thursday 20 July 5:00 p.m. – lots 277 to 501
Session III
Friday 21 July at 5:00 p.m. – lots 502 to 788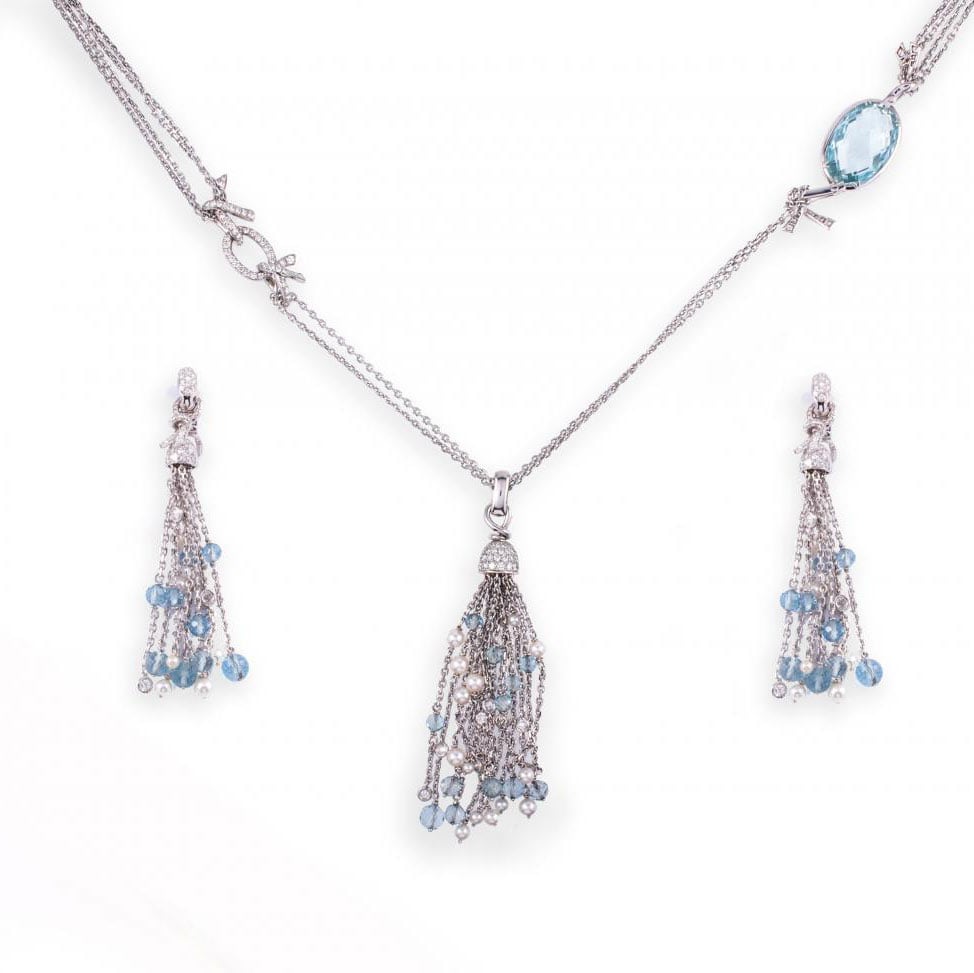 Lot Description

Chanel «Joaillerie Pampilles»
Importante parure comprenant un sautoir et une paire de paire de pendants d'oreilles en or gris ornés motifs noeuds sertis de diamants soutenant un pompon sertis de diamants, de perles de culture et d'aigues-marines taillées à facettes. Le sautoir de quatre rangs de chainettes orné d'une importante aigue-marine taillée à facettes bordée de diamants.
Signée CHANEL et numérotée. Poids total: 94,6g
Vendue avec son écrin.