Cartier Magnum Tank – Exclusive Timepieces Auction
16 October 2023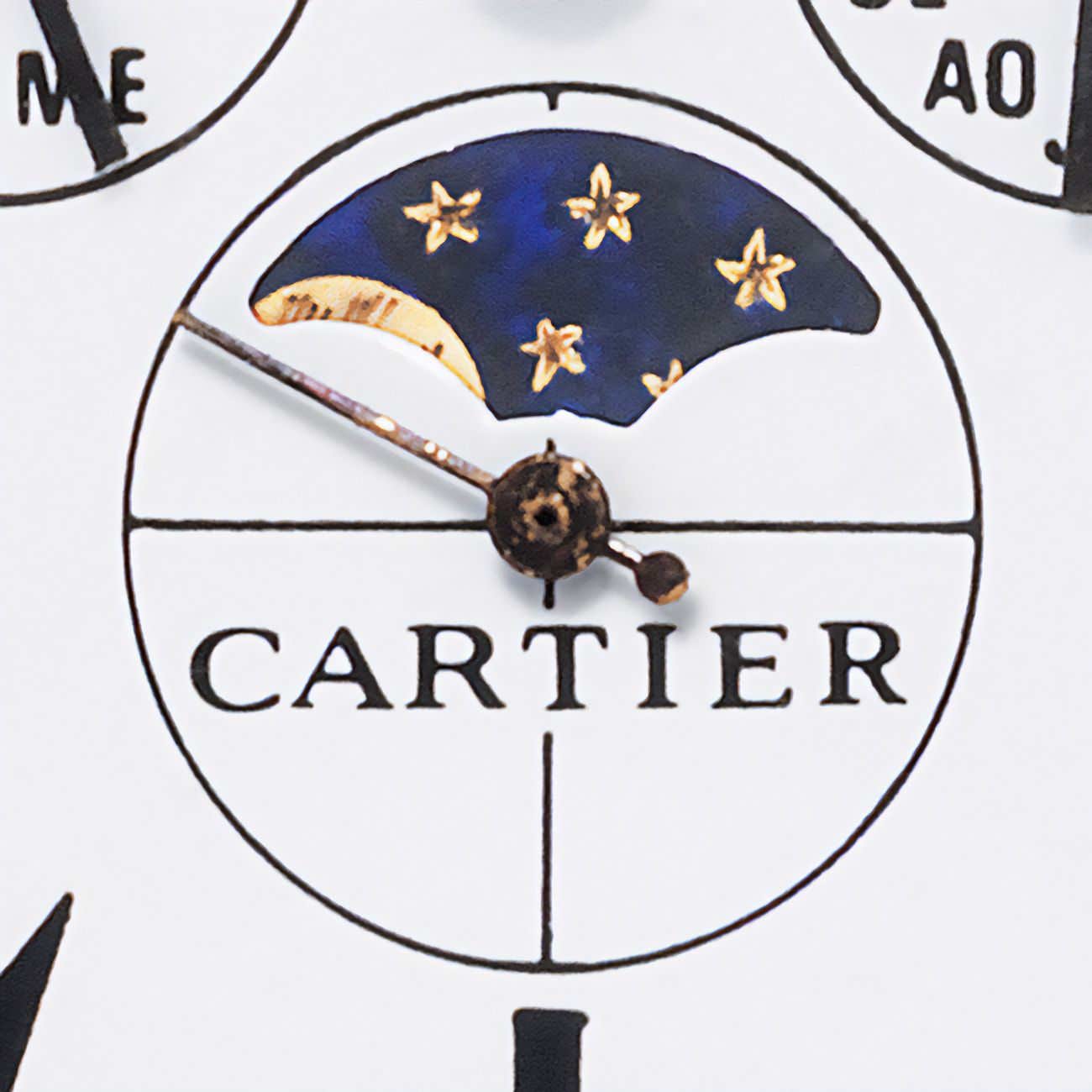 The upcoming Exclusive Timepieces sale will feature one of the rarest and most important Cartier timepieces ever made. After 35 years in a private collection, this incredibly rare and Important Gold Magnum Tank Calendar Moon Phase with Audemars Piguet movement is now resurfacing on the market, searching for its next caretaker!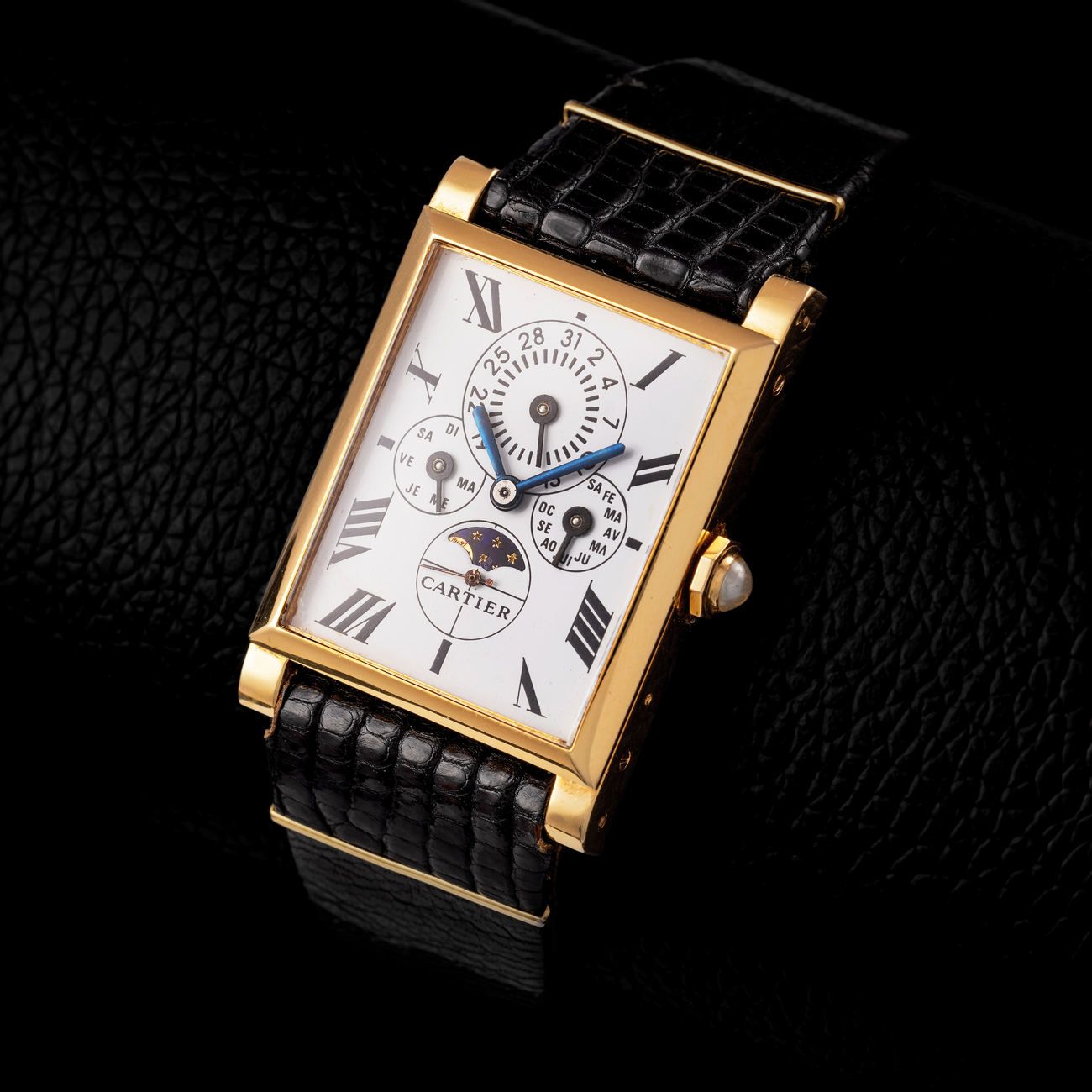 Due to our research, in collaboration with Cartier and the Audemars Piguet archives, we are able to fully guarantee the originality and provenance of this very special Cartier timepiece. Information was provided stating that only ten exceptional Magnum Tank wristwatches were manufactured by Cartier France; each and every one specially made and supplied with an Audemars Piguet movement.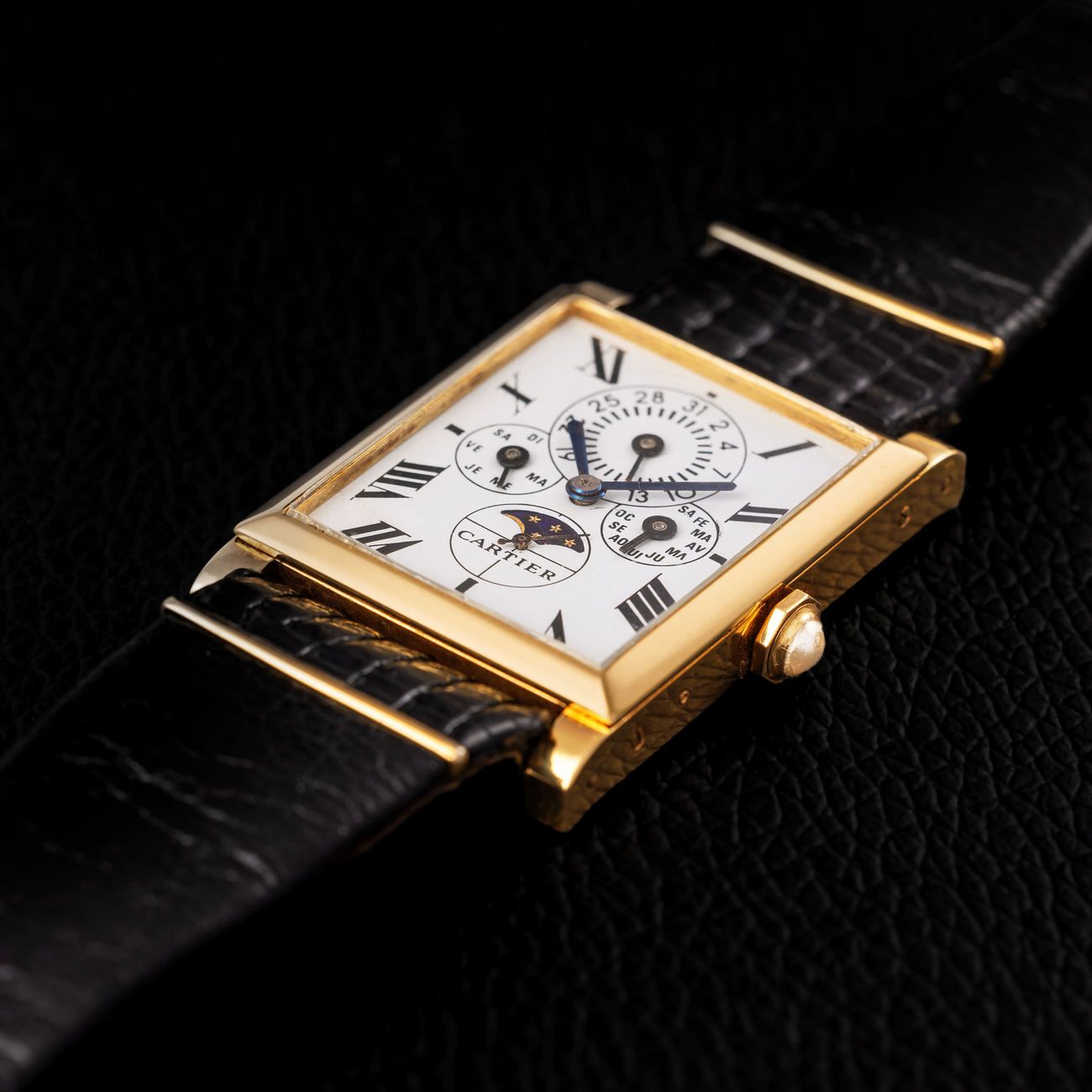 Presented today in pristine condition, with all its numbers and French hallmarks clearly visible as it was last seen at auction in 1989, at Antiquorum in Tokyo, where it achieved the then-considerable sum of around $120,000; at the time a higher price than a Gold Patek Philippe 1518 perpetual calendar chronograph.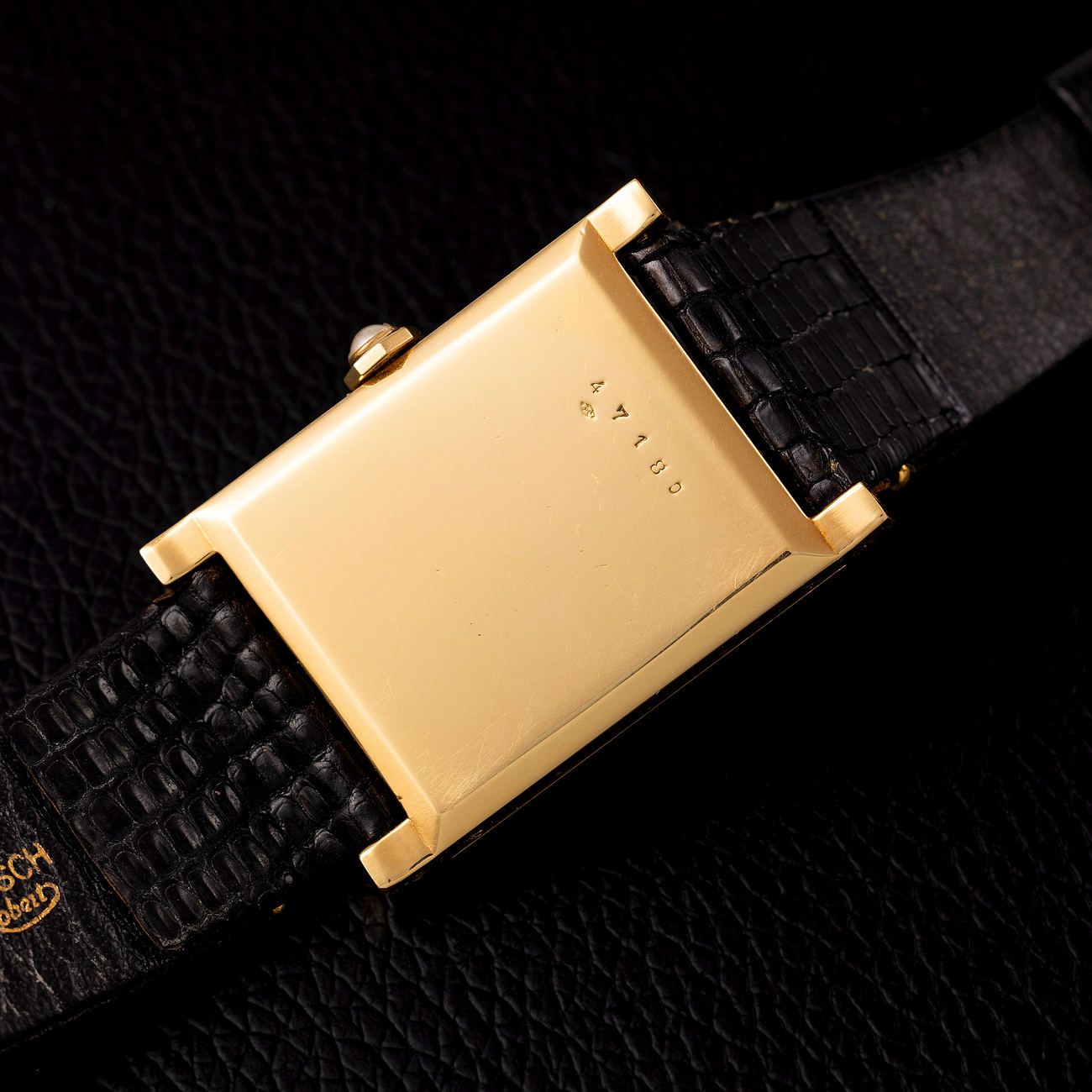 The watch houses a stunning white lacquered and black Roman hours dial and the highly unusual application of a white pearl on the winding crown, something unseen on any Cartier wristwatch to date.
Undoubtedly, a great testimony of the great business joint venture between Audemars Piguet and Cartier in the 1950s and 1960s, and one of very few timepieces that bear witness to this union of intentions to fully satisfy the desires of certain special and important customers. We sincerely hope that this very precious Cartier timepiece will receive the attention that it deserves.