Monaco Legend Group Keeps Growing!
19 September 2022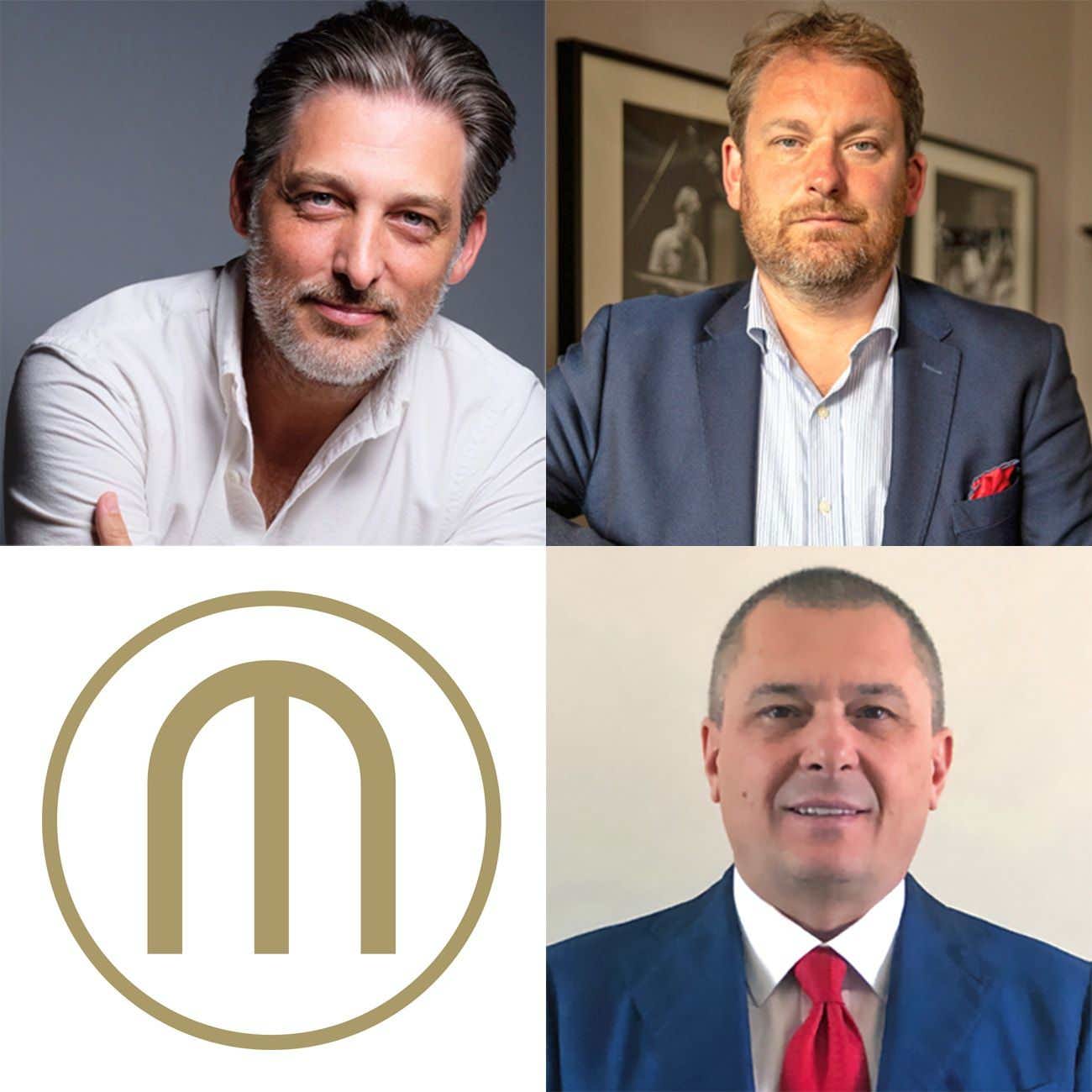 Monaco Legend Group is delighted to announce three new appointments to its global team of experts: Adam Victor as Managing Partner USA, Ross Povey as Communications Director and Marco Vedeo as Chief Financial Officer USA.
Monaco Legend Group welcomes Adam Victor as 'Managing Partner USA'. Adam will be establishing an office in New York and will be MLG's representative in the United States. An established collaborator with Co-Chairman Davide Parmegiani, Adam has a wealth of experience in the vintage watch world. Having most recently been Senior Watches Consultant at Christie's Americas, Adam will be spearheading MLG's presence in the Americas as well as supporting the team in Monaco.
Davide Parmegiani, Co-Chairman of Monaco Legend Group and world-renowned watch expert commented: "Adam has been a long-time friend of ours and I am delighted that he will be joining us in this role, which is key for our expansion over the coming years. His knowledge of watches is outstanding, and I am sure he will bring both a new dimension to our business as well as his incredible knowledge of watches."
Monaco Legend Group is also delighted to announce that Ross Povey will be taking up the role of 'Communications Director'. As a writer and author Ross has contributed to some of the most influential global publications and works with clients, including brands and organisations, on media and communications strategies. Ross will work on MLG's media presence online, on social media and print as well a supporting the team globally with public relations.
Says Davide Parmegiani: "We have a long-standing relationship with Ross, and we are delighted to have such a respected figure from the industry join our team. Ross will be helping us 'shape our voice' as we continue to grow and we will be utilizing his communication skills with the press and all our channels, both digitally and in print".
Based in the USA, Marco Vedeo joined Monaco legend Group in June 2021 as 'Chief Financial Officer'. With a wealth of experience in various sectors, Marco joins MLG to drive forward new business opportunities and help to expand the USA business. Having overseen a number of international companies as a senior manager and leader, his understanding of customer experience and business strategy is unparalleled.
Says Co-Chairman Claude Cohen: "Bringing Marco into the business is going to help us with not just our USA operations but also with our desire to increase the global footprint of Monaco Legend Group."
Claude Cohen is delighted with all three appointments: "I have always believed that Monaco Legend Group is a world-class business and to achieve this we a need world class team. Adam, Ross and Marco all bring their individual strengths and expertise to MLG that will help take us to the next level. This is an exciting time and I am delighted to be building our Board with such strong additions."
-----
Adam Victor - Managing Partner USA
Influenced at a young age by collector parents who instilled a heightened appreciation for beauty in antiques, art, and fashion, coupled with Adam's discovery of watches as a young adult gave rise to two distinct and yet complimentary paths; a professional luxury path and a path of horological passion and discovery.
A luxury industry veteran, Adam spent 25 years working as an executive in the fashion sector and has an intimate understanding of the luxury market as well as the importance of brand DNA and messaging. At the same time, Adam has spent the last 30 years chasing, researching, collecting, and consulting clients and collectors on the rarest and finest timepieces.
These two paths woven together over time, influencing and guiding one another along the way, converged 5 years ago. All these years of luxury experience combined with three decades concurrently spent cultivating his passion for vintage watches led Adam to commit his time and energy exclusively to all things watches and constitute his unique perspective on same.
Based in New York, and with a particular appreciation for vintage watches made between the 1920's and the 1960's, Adam has chased, owned, and placed important watches in private collections and museums all over the world. Additionally, he has been a historic point of reference and advisor to some of the most prestigious watch brands and media outlets."
-----
Ross Povey – Communications Director
Ross Povey, the founder of TudorCollector.com is regarded as the world's leading expert on vintage Tudor watches. Although an expert on Rolex and Tudor watches primarily, Ross's work covers the entire field of horology and he is currently Editor-in-Chief of Revolution magazine in the UK. He writes for and has contributed to some of the most influential publications, including The Telegraph, GQ, Forbes, The Rake, Wrist Check, Bulang & Sons, Watchonista, Hodinkee, QP and is the co-author of the book Daytona Perpetual, a celebration of the automatic Rolex Daytona released through Pucci Papaleo Editore.
Having spent over two decades working in the education sector, ultimately as the Headteacher of a large secondary school in the UK, Ross now works with and alongside a number of global brands and world-renowned personalities, as an independent consultant using his strategic leadership and management experience to advise on everything from branding to strategic direction. Ross is also an international speaker and regularly hosts watch events in the UK and globally.
-----
Marco Vedeo – Chief Financial Officer
With over 25 years of experience working internationally across a wide range of companies, Marco has a wealth of experience and a proven track record in operations management. He has held such positions as Business Development Director, General Manager, and Managing Director in companies across Europe, the Middle East and Africa. He has recently led one of the largest companies in the environmental solution sector, with responsibility for all client accounts with a focus on retention, customer satisfaction and growth.
Combining the experiences and skills he has acquired during his career, he is strongly committed to contribute to the delivery of excellent performance and service outcome for Monaco Legend Group' USA-based clients and explore innovative development opportunities. Marco is fluent in Italian, French, English, and Spanish and is based in Miami, FL.