Auction Details

Vente exceptionnelle de bijoux anciens et modernes, montres de collection et accessoires de luxe. En collaboration avec la maison de vente parisienne Gros et Delettrez ainsi que l'expert dans le domaine de l'horlogerie de collection, Monsieur Romain Réa.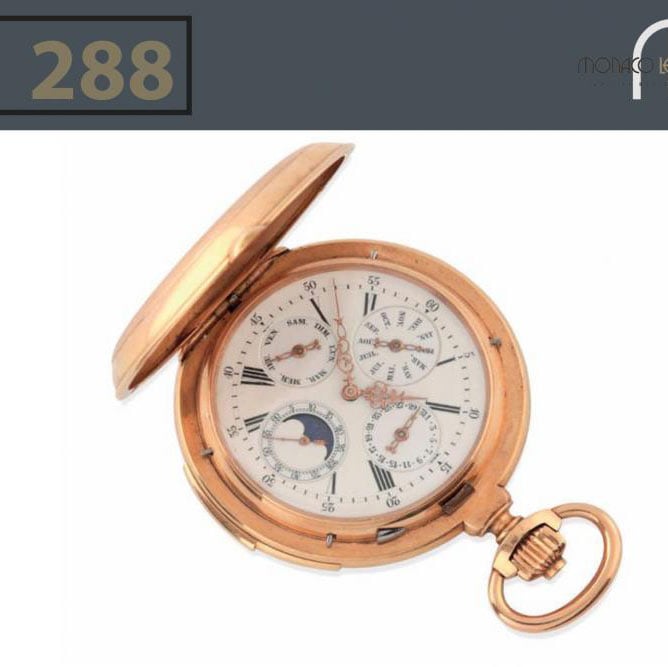 Lot Description

ASTRONOMIQUE REPETITION MINUTES n°1455
Belle montre de poche savonnette en or rose 18k. Boîtie rond. Cadran émail balnc avec indication du mois, du jour, de la date par aiguilles.
Phase de lune et petite trotteuse à 6 heures. Aiguilles or. Mouvement mécanique à répétition minutes (à réviser). Boîtier signé.
Diamètre: 56 mm.
Poids brut: 151,7g
Fine 18k rose gold astronomic minute repeating pocket watch with day, date, month and moon phase.