Day-Date Mania at MLG
6 October 2022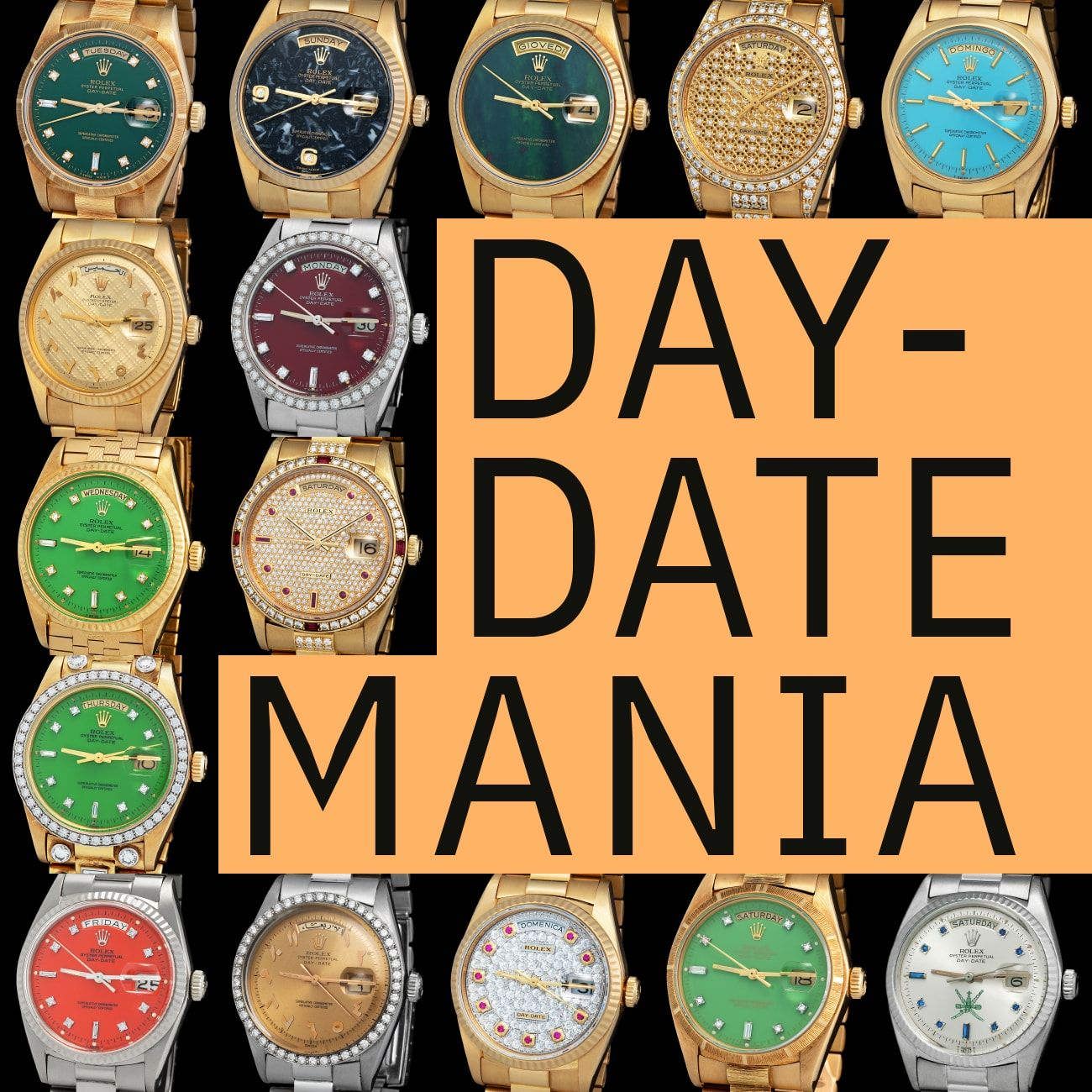 At the 1956 Baselworld Exhibition, Rolex unveiled the Day-Date. The new Oyster-cased watch built on Rolex's groundbreaking Datejust technology with the addition of a day window, that sat proudly at the top of the dial. The Day-Date was Rolex's most prestigious watch and was, therefore, manufactured exclusively in gold and platinum. A watch that cost almost ten times the price of a steel sports watch, the Day-Date deserved its nickname, "The President".
In 1960 the 1800 series Day-Dates were unveiled. Whilst diamond setting the dials had always been an option on the Day-Date, it was with the launch of these watches that Rolex began to truly play with different stones on the dials and the bezels. It was also in these watches that Rolex began offering one of its most iconic dials, the Stella. The dials were available in a kaleidoscope of bright colours, created by building up layers of lacquer to give a high-gloss finish.
Many features of collectible Rolex watches were first seen on Day-Dates, such as the full pave dial. Rolex takes gem-setting very seriously and all the diamonds used, even the tiniest for full pave dials, must include zero inclusions when checked at 10x magnification. Each stone is checked by eye and compared with master stones to ensure only the finest examples make it onto watches. The cut used for pave dials is known as the 8/8 cut, which has a total of 17 facets. It is this attention to detail that elevates these watches above other brands.
Other special Day-Date dials were made in stone, the manufacturing of which is incredibly demanding. Making dials from hardstone is difficult as the final piece required is both incredibly thin and delicate. One of the most appealing and collectible aspects of stone dials is, however, is that each one is unique. Rolex used a vast range of different stones for Day-Date dials, including bloodstone, fossilized limestone and malachite.
We are delighted to share with you a number of the magnificent Rolex Day-Dates that we have curated for you in our upcoming Exclusive Timepieces auction, this October 22nd and 23rd October at le Meridien Beach Plaza Hotel here in Monaco. We hope to see you there!