Getting ready – Exclusive Timepieces Auction
3 August 2023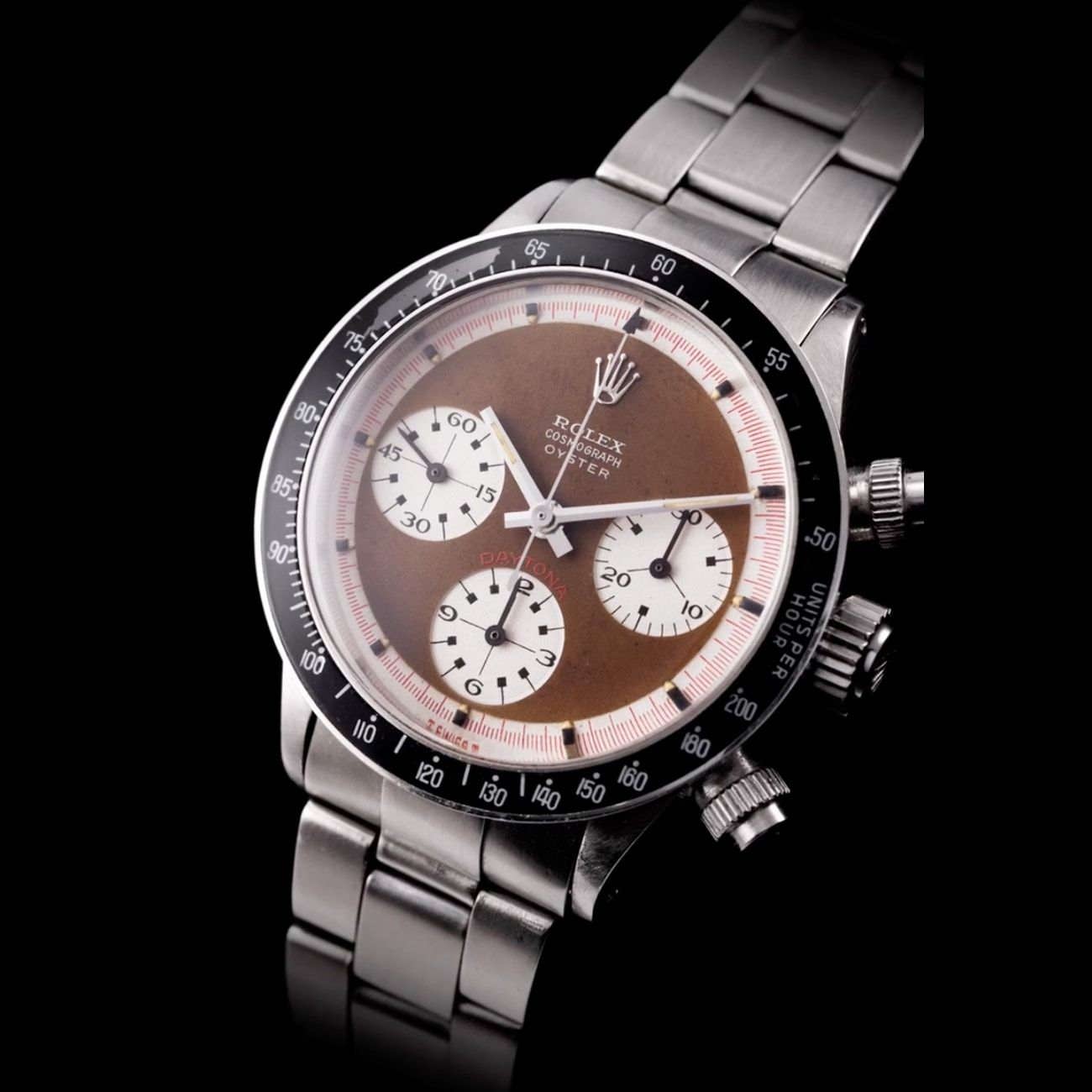 Following the incredible success of our record-breaking April auction, we have been diligently hunting important timepieces, to curate an October catalogue of the highest quality and rarity that will leave you speechless! Before we commence a short summer vacation, we are delighted to share with you all a glimpse into what is in store this autumn.
This event will cement MLG's position amongst the world's leading specialist watch auction houses.
From our outstanding and varied selection of the rarest Daytonas, we have selected four very special ones to share today:
The notorious "Tropical" Rolex Daytona 6263 Paul Newman RCO published in the famous "Fero" book and coming from one of the most prominent Daytona collections in the world.
The "Tiffany & Co" Rolex Daytona Paul Newman 6239 published in the iconic "Ultimate Rolex Daytona" book by Pucci Papaleo, previously sold by Phillips.
The "Tiffany & Co" Rolex Daytona 6239 Paul Newman previously sold by Christie's and accompanied by a Rolex letter of authenticity.
The "Swiss Everest Pioneers Mystery Cross" Rolex Daytona 6265 Paul Newman Panda previously sold by Christies and with recently discovered history by "Perezscope".
This is just the beginning. Stay Tuned. . .