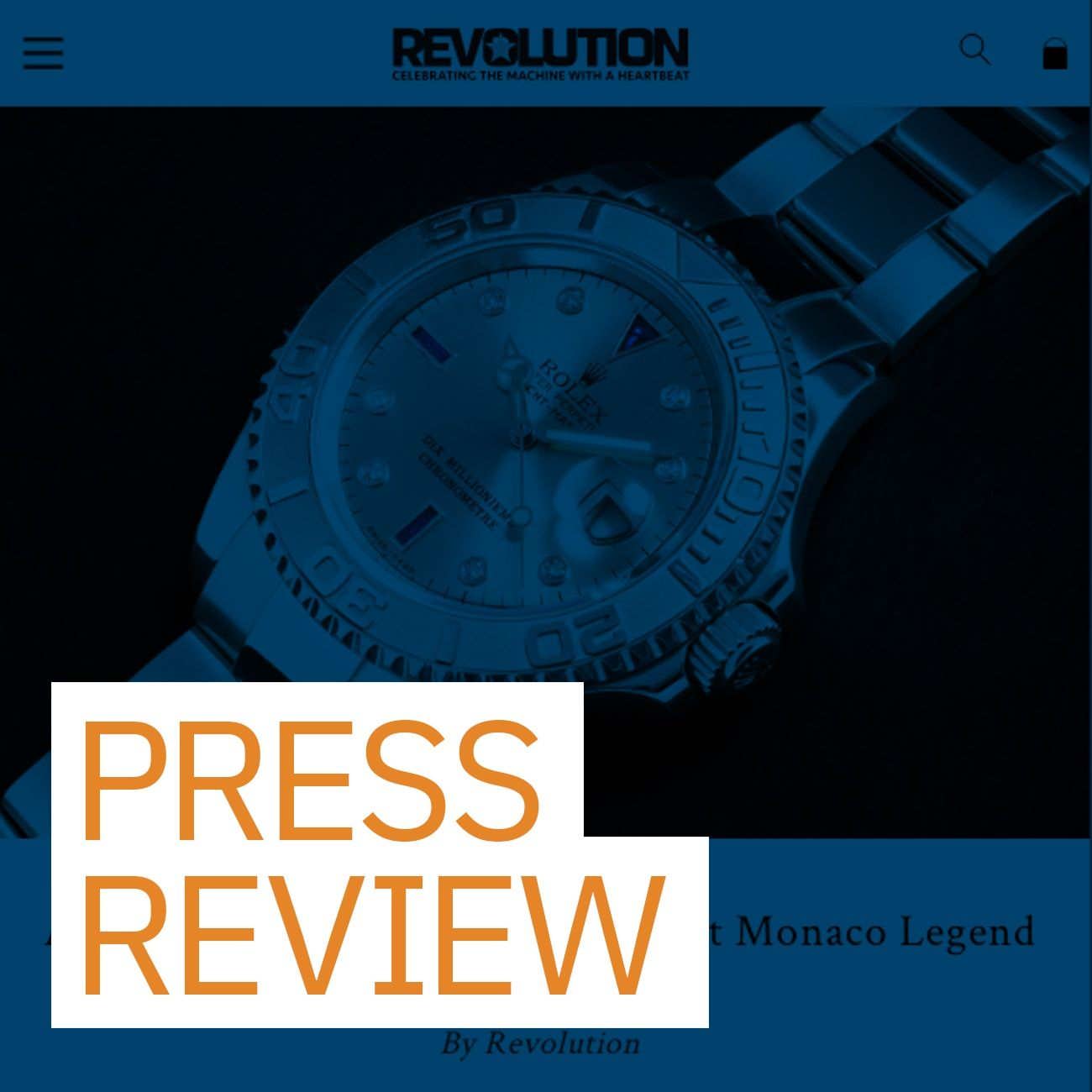 Monaco Legend Group Hits the Headlines!
10 May 2023
Monaco Legend Group had an unprecedented amount of press coverage in the run up to, during and after our recent Spring Exclusive Timepieces auction. The sale included some of the most important and incredible watches to appear across all the international auctions this season.
Revolution
Monaco Legend Group Co-Chairman and world-renowned watch dealer Davide Parmegiani discusses with Wei about his upcoming Exclusive Timepieces auction. Highlights include a very special, unique platinum Yacht-Master that was a special order by the former Chairman of Rolex, Andre Heiniger.
There is nothing that gets watch collectors more excited than a pièce unique watch. And if it is a Rolex, the feverish excitement gets turned up to 11! So what if the Rolex timepiece were a special commission from the President of Rolex to celebrate the 10 millionth chronometer movement made by the brand? That sounds almost too good to be true, doesn't it?
Robb Report
Serious grail-seekers are gearing up for the latest Exclusive Timepieces auction held by Monaco Legend Group on the 22nd and 23rd April – and the three delectable pieces before you are among those going under the hammer.
Watchpro
$2 million Yacht-Master owned by the architect of modern-day Rolex up for sale.
Swisswatches
Authentic, Valuable: The Most Beautiful Watches at the Monaco Legend Group Auction.
Lifestyle Asia
The one-of-one platinum Yacht Master owned by the late Rolex President, Patrick Heiniger, has just sold for an astounding €2,316,800 EUR (~$20 million HKD).